Download a booklet:
"Child Bleesings"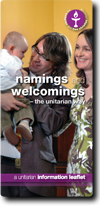 click here to download
Programme
Events In December 2016


4th December at 11.30am "The Greatest Gift of All". This is our annual toy service when we will be collecting new toys for the Wood Street Mission. The toys will be distributed to the underprivileged of Manchester.

Monday 5th December at 2pm, in the small schoolroom. This will be a sharing of Christmas readings and music followed by a Christmas tea. Those attending are quested to bring along favourite pieces to share.

Saturday 10th December ay 7,30pm Brass Band Carol concert by Eccles Borough Band. Tickets £8 including refreshments. Children Free.

Sunday 11th December at 11,30am Sunday worship "The Strange Arithmetic of Christmas" Exploring the spirit that is at the core of this season. Giving from the heart. The one commodity of life that increases as we give it away, that multiplies by subtraction.

Thursday 15th December at 7pm "Singing Meditation" held in the small schoolroom at the chapel. Simple song chants and shared silence from a variety of traditions and seasonal refreshments. A beautifully connective and relaxing practise to help us during the hustle and bustle of the season.

Sunday 18th December "Service of Carols and readings, some traditional others less so exploring the spirit of the season. This will be followed by a Christmas lunch in the large schoolroom after which Father Christmas will appear with gifts.

Saturday 24th December at 5pm "Christmas Eve Candle Light Service". A gentle reflective service to help fill our hearts with the spirit to prepare us to bring the spirit alive in our being as we enter into the moment of magic

Sunday 25th December. There will be no Christmas morning service at Dunham Road this year. The minister Rev Danny will though be leading worship at Queens Road Unitarian Free Church that morning at 10.30am…All are most welcome to join with us…

Saturday 31st of December until Sunday 1st January New Year's Eve social commences from 9pm in the large schoolroom. From 11.45pm a Watch Night Service will take place in the chapel. Folk are invited to join with us throughout the evening.

Sunday 1st January at 11.30am New Year's Day service

Thursday 5th January at 7.30pm in the small schoolroom "Living the Questions" "The Strange Mathematics of Love" Exploring the idea that love is the only commodity that increases as it is given away, that multiplies by subtraction.