Download a booklet:
Unitarian Views
Of Jesus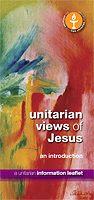 click here to download
Services
Meetings are
usually
held every third Sunday of the month at Talgai Community Hall in Llandegai, Bangor, at 11 am. But this does change from time to time.
Check the Calendar on the Activities page for dates and venue.
Talgai Hall
The hall is fully accessible, including toilets. There is plenty of parking. There is a large room with a piano and a smaller room that can be partitioned off. There is also a kitchen. Insurance covers the building; but we would not be covered for children to be in the grounds - it is not an outside play area. The village is small, quiet, little local traffic - the hall is next to the church and graveyard.
Go to the Archive to find out about what we explore in our meetings.