Download a booklet:
Unitarian Views
Of Jesus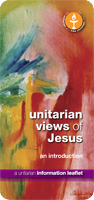 click here to download
Our Worship


Services for June and July 2017

All services are held at 4pm in the Friends Meeting House, 43 Charles Street CF10 2GB unless otherwise stated.

June 2017

Sunday 4th June 2017
Service cancelled due to Champions League road closures.

Dydd Sul 11 Mehefin 2017 at 3.00pm
Bilingual Service to be held at Penrhiw Chapel, St. Fagans National History Museum to celebrate the 240th anniversary of the building of the chapel. A bi-lingual service will be led by the Reverend Eric Jones. The chapel will be open between 2pm-4pm for visitors.

Sunday 18th June 2017
Sarah Boyce

Sunday 25th June 2017
Joint Service to be held at the Friends Meeting House with Highland Place and Cefn Coed Y Cymmer congregations. Theme - 'Sustainable Living'


July 2017

Sunday 2nd July
District Rally to Llangydeyrn chapel and National Botanical Gardens No service at the Friends Meeting House.

Dydd Sul 9 Gorffennaf 2017
No service this Sunday.

Sunday 16th July 2017
Service to be taken by visiting minister.

Sunday 23rd July 2017
Short service taken by Gwynn Pritchard followed by AGM for Cardiff Unitarians/Undodiaid Caerdydd.

Sunday 30th July 2017
Ken Morgan

Our Services are led by members of our own congregation, other worship leaders, lay preachers, lay pastors, and retired ministers. The content and style of worship varies and can consist of readings which are taken from many faith traditions and from a range of secular writers as well as the use of meditations, music, hymns and an address. Our services are held with chairs in a horseshoe which allows for more participation from the congregation. Themes for a service may include ethical and contemporary issues. Some Christian festivals such as Christmas are celebrated as well as seasonal times of the year such as Harvest time. Services for Harvest Festival and St. David's Day are celebrated jointly with other Unitarian congregations in South East Wales.