Activities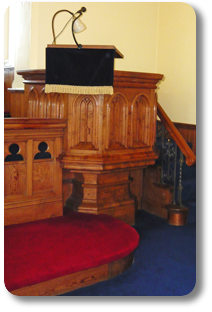 We have a number of activities with monthly meetings:

- a business meeting when the members discuss matters concerning the organisation of the Chapel. The Chapel is autonomous and each full member is allowed to speak and vote. Non-members are allowed to speak but not vote.

- after all our services we have tea and coffee in the Chapel Hall. All are welcome for informal chat.

- a Poetry Group.

- a Women's League which meets on the second Tuesday at 2pm in school room.

- tea and Chat on the first Thursday at 2pm at Vina Curren's home.

- members' monthly business meeting on the first Wednesday at 2.00pm.

- several of our members are involved in regional and national Unitarian activities, including visits to the Nightingale Centre, our National Unitarian Holiday Centre, for walking activities and conferences. New members are welcome to participate in gatherings there, with a range of themes which include social and spiritual elements.