Download a booklet:

Unitarian Views
Of Jesus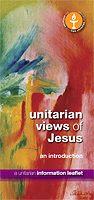 click here to download
Services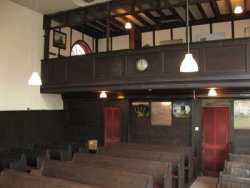 Our service includes hymns, prayers and readings. The content is richly varied and, in addition to the Christian scriptures, incorporates material from many other ancient scriptures and philosophies. The use of poetry and prose for readings is a regular feature of our services.

Next Service
Sunday 21st August at 2.00pm the service will be led by Sue MacFarlane entitled `The Life and Songs of Pete Seeger`.
Some Recent Services
Sunday 18th June 2017 at 2.00pm a Flower Communion Service led by Margaret Kirk. This follows in the tradition of the Czech Unitarian minister Norbert Fabian Capek who died in Dachau in 1942
Sunday 21st May 2017 at 2.00pm led by Margaret Kirk - Fragments of Wisdom - a service based on uplifting moments at this year`s General Assembly Meetings
Sunday 19th March 2017 at 2.00pm led by Margaret Kirk. Reflections on India - architecture and religion.