Booklets:
"Child Blessings"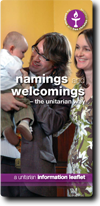 click here to download

Unitarian
Weddings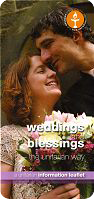 click here to download

"Unitarian
Funerals"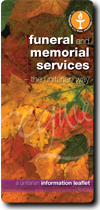 click here to download
Services
Our services are normally held on Sunday at 11.30am but please see programme for any special changes.
The worship have no set liturgy, though many follow a traditional form with readings, prayers, hymn singing and a sermon. Although our minister (Rev. Danny Crosby) leads the majority of our worship, lay members and visitors are often welcomed into our pulpit. We try to be welcoming and friendly, allowing anyone who wishes to join us and take part in the life of the Chapel. Our services are simple but meaningful.

All visitors and enquirers are made most welcome and are invited to join us for coffee and a chat after the service.
Special Occasions
As well as Sunday worship, many other services take place in the Chapel. Contact the minister if you wish to arrange a wedding or blessing; or a baptism, naming or welcoming ceremony; or a funeral.