Kingswood Meeting House
Who's Who
Minister: Rev Anthony Howe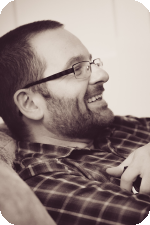 Ant has been Minister at Kingswood since 2006 and he has overseen the growth and development of the congregation since then. Ant was also Minister at Warwick Unitarian Chapel from 2006-2014.
He holds a degree in Religion and Theology and a Post Graduate Diploma in Contextual Theology from The University of Manchester. He trained for ministry at Unitarian College, Manchester and led the Unitarian congregations in Stockport and Chorlton prior to moving back to the Midlands.
A former Pentecostal and professional musician, Ant brings a lively and engaging style of ministry to Kingswood.
Ant also serves as Biblical Studies Tutor for the nationwide Unitarian Worship Studies Course.
Lay Assistant: Diane Rutter
A lifelong Unitarian, Diane also holds a degree in Religion and Theology from the University of Manchester.
She works full time for our church and assists the congregation and the Minister in many ways.
As well as leading occasional Sunday Services, she serves as Boys Brigade Captain, and takes a lead in the social life and pastoral visiting for our church.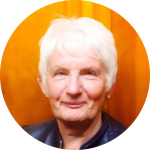 Chair: Jill Bowie
Jill chairs our church committee, and also takes the bookings for our weddings.
Organist: Peter Flower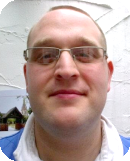 Peter came to Kingswood as organist in late 2006. An accomplished musician, Peter's playing helps to bring a special atmosphere to our Services.