Download a booklet:
Unitarian Views
Of Jesus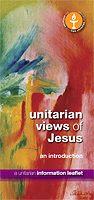 click here to download
Services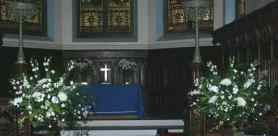 Services at 10.45 every Sunday.

Our worship services are celebrations and explorations of all aspects of life including the wider community. Our services generally consist of a sermon, music, hymn-singing, readings, prayer and meditation, although there is no set liturgy. We try to be welcoming and friendly, allowing anyone who wishes to join us and take part in the life of the Church. Our services aim to be simple but meaningful.
.
All visitors and enquiriers are made most welcome and are invited to join us for coffee and a chat after the service.

Special services take place regularly throughout the year.

The church is very popular in the local community for rites of passage. Weddings, baptisms and funerals can be arranged through the minister.