LEAGUE PRESIDENT
August 2020
NATIONAL PRESIDENT'S SECOND MESSAGE TO ALL WOMEN'S LEAGUE MEMBERS

Although little has been happening in the way of activities it seems time that you heard from me once again and I send my very warmest greetings to each and every one of you along with this message.

It is a beautiful Saturday morning as I start to pen this summer/autumn message. I am sat in warm sunshine having breakfast on my garden patio. I am "mask-free" and enjoying the simple act of inhaling the refreshing early morning air. The birds are singing and I am absorbing wafts of perfume from a potted lily at the side of me – "starburst", bright pink and crowded with flowers. It is as if the gardens are flouncing their final exuberance before autumn's inevitable decline.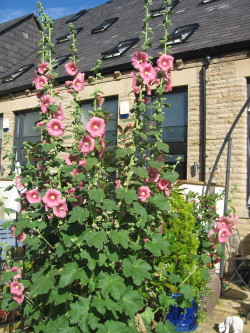 I'm pondering an interesting comparison – my neighbour's tall, strong hollyhocks of which he is justly proud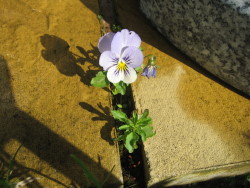 and a miniscule self-planted pansy which has been resolutely turning its tiny beautiful face to the sun for simply days and days, whilst existing in a crack between the patio flags. I have to admire its bold claim to life! It has enchanted me and given me such pleasure as we in Rochdale, part of Greater Manchester, have been plunged into a further partial lockdown with continuing grim news of rising virus cases and further deaths. I wonder how your congregations and community groups have fared? With another death added this week, we have now lost six people with close connections to Rochdale Church, two of which were Women's League members. Admittedly, apart from one, they were all in their 80s for 90s, but still too many in a four-month period. Hard as it is not to, I mustn't go down this route – my intention was to cheer you all up!
I wonder if any of you have been brave enough to venture on some kind of holiday break. I have briefly thought about it and longed to do so, but promptly abandoned the idea. Perhaps more of a possibility when schools return and hopefully crowds diminish as we edge into autumn. The signs are just beginning to show – I can see a Rowan tree from my kitchen window and note the berries ripening. This is the time when trees, in particular come into their own, reflecting the changing season with such magnificent, colourful foliage. Autumn, that gorgeously mellow fruitful season, for me comes second only to Spring – possibly because with Spring you know that Summer with all its promise will follow, whereas Winter inevitably follows Autumn; not that winter does not offer its own delights but it can at times feel very long and dark. Yoko Ono's musing on the passing seasons in life makes for interesting reflection: "Spring passes and one remembers one's innocence. Summer passes and one remembers one's exuberance. Autumn passes and one remembers one's reverence. Winter passes and one remembers one's perseverance."
So what of Women's League news, you might ask! As you can imagine, with current restrictions on movement and activities I have little to report except cancellations and the sending of condolence messages. Disappointing for everyone at Bolton Bank Street has been the necessity to postpone their Women's League Branch centenary celebrations, planned for mid-September. Hopefully they can mark this milestone appropriately at some future date. The difficult decision has also been made to cancel the Triennial Meeting, which was to have been held at Whalley Abbey in October. It was distressing to learn that with no activities envisaged during this year, employment for the staff at the Abbey was about to be terminated.
Since my Spring message to you I have, on your behalf, sent messages of condolence to: the daughter of Meryl Edgley, formerly Bristol but more recently living near her daughter in Dundee. Meryl had served the League for a time as Project Treasurer and also as national President 1998/9; to Ann Harrison on the death of her husband, Ken; to the families of Deanna Ogden and Irene Nuttall, both formerly members of Rochdale Women's League branch; to Eunice Smith on the death of her husband, Donald; to the sister of Lyn (Eleuned) Davies, former member of Cardiff branch and supporter of SE Wales District and to Rev Peter Godfrey on the very recent death of his wife, Sheila, who served the League as national President 1994/5. What a sad time this has truly been for all of us but I trust our heartfelt messages have proved a source of comfort for all those recently bereaved!
Not all our members have access to the internet, so do please raise awareness of the existence of this communication and share the essence of my message with as many of your branch members as possible until publication of our next League Letter, which will hopefully be a November/December issue.
I will close now with the very slightly adapted words of Henry David Thoreau: "Live each season as it passes; breathe the air, drink the drink, taste the fruit, and surrender yourself to the influences of each."
Yours in affection and friendship
Joyce