LEAGUE PRESIDENT
NATIONAL PRESIDENT'S MESSAGE TO ALL WOMEN'S LEAGUE MEMBERS

My very warmest greetings to all you wonderful ladies out there.

It has seemed so strange simply to assume the role of President instead of being formally installed, with the attendant handing over of the badge of office at the GA Meetings as intended. Unlike the GA Presidency, where a "fallow year" with a team presidency, was decided upon, it seemed only fair to release Anne from the office of Women's League President as she had already held the fort for a two-year stint. A big thank you to you Anne for your sterling work over that time!

As most of you will know, I was asked to take on the role last year but at the beginning of March 2019 I was engaged in the enormous upheaval of moving house. I am now very happily settled in a three-storey town house (determined to keep the legs moving!) – one of five such houses created within a former United Reformed church building which retains many of the original church features on the upper floors. I have very friendly and helpful neighbours and we are situated in the heart of a village approximately 2.5 miles from Rochdale town centre. The village retains much of an authentic village atmosphere, with a small co-op supermarket, a post-office within a newsagent's shop, a pharmacy, a bakery, a "proper" butcher's shop, a small café by day which becomes a bistro on certain evenings, a wine bar, two pubs, a parish church, bowling green and pleasant memorial gardens. What more could I ask for ? I am very content, particularly as I am fortunate in having good walking country straight from the house.

Enough of me! How are you all coping with this bizarre new world of pandemic and obligatory lockdown which is measuring up to be the strangest Spring and Summer we ever remember? With planned holidays unlikely to go ahead, perhaps now is the time to discover and note well the magic right on our doorsteps. Maybe we will find we don't actually need a holiday to experience a change of scene and realise that it's all about finding simple pleasures where we live.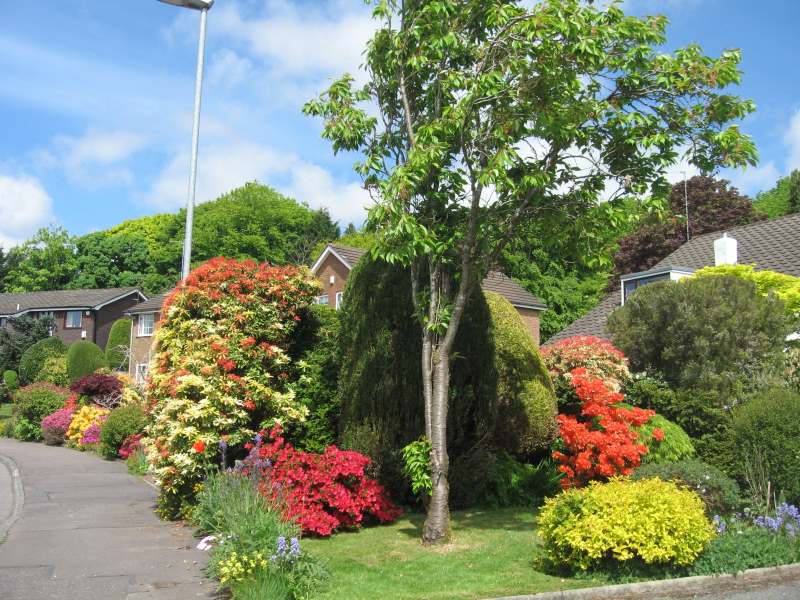 We are fortunate indeed that the days are lengthening and the sun is shining; both elements which give a fresh perspective on the everyday and bring with them a heightened sense of wellbeing. I have just been reading retired Unitarian Minister Rev Frank Walker's entry in the book of daily reflections Fragments of Holiness where he points out that "this is the time when the earth is renewing herself quietly, marvellously, victoriously. No power on earth can push back this triumphant tide of life…"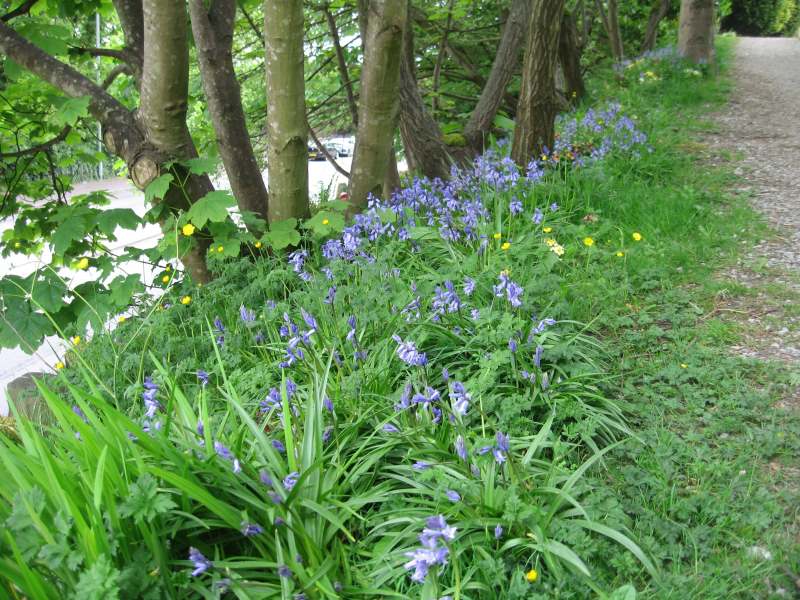 It is true that nature recognises nothing of the worrying pandemic presently scourging our communities and severely restricting our activities. Whilst we struggle with the effects of this virus, the natural world carries on uninterrupted so let us not miss the awesome seasonal wonders that Mother Nature delivers on a regular basis. I hope, like me, you have been able to take short walks for physical exercise, sit in your garden, stand on your balcony, at your door or at least view the world from your window.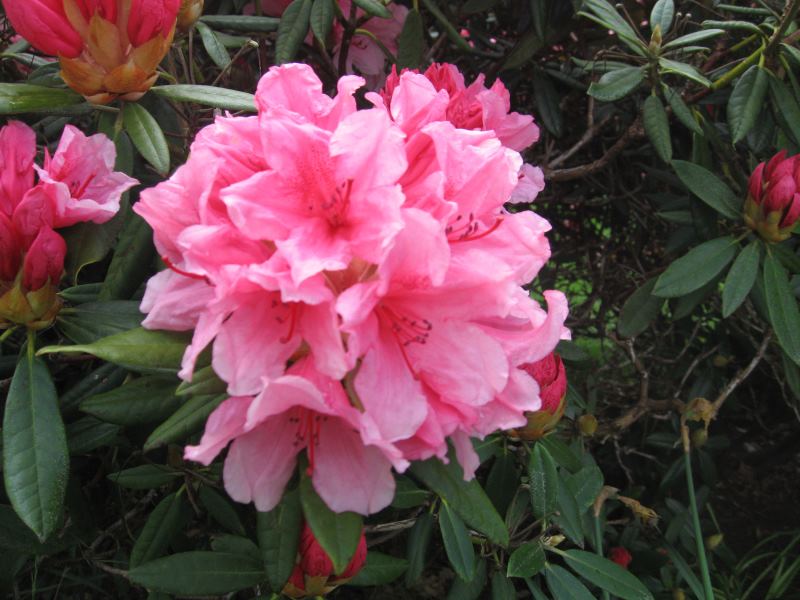 I have personally noted pink dappled sunrises giving way to blue, blue skies, welcome birdsong, the riot of colour provided by spring flowering shrubs and trees – forsythia, camellia, cherry, magnolia, azalea and now rhododendron, lilac, wisteria and laburnum all beneath trees which have now donned their fresh green leaves. After the long dark and wet winter months simply to feel the warm sunshine kiss your face and caress your shoulders is heaven indeed.

Those of you fortunate enough to have a garden - your own private oasis – will, I'm sure, identify with Benjamin Disraeli's words: "How fair is a garden amid the toils and passions of existence." Yes, any green space can provide a personal sanctuary, succour for the soul and hope for the future.

We have undoubtedly been seriously challenged and had to adapt to a new way of life, but perhaps it has not all been bad. It has given us the opportunity to stand still and take stock. The isolation caused by Covid-19 has given us the gift of time. I hope you have been able to appreciate and embrace that gift - Ralph Waldo Emerson in his rather apt quote suggests that we "adopt the pace of nature: her secret is patience."

So what can I report regarding League matters? The Finance & General Purposes Committee Meeting, scheduled for 18 June has been cancelled. Safety of our members is a priority and the holding of future meetings will depend on Government advice.

Our Treasurer, Susan Holt, reports that the 2019/20 Project raised a total of £7,960 for Smile Train. As the normal presentation was unable to go ahead this year, Susan has sent a cheque in the post as agreed by the Committee. At the time of writing, she has not yet received an acknowledgement, but I would like to extend a hearty thanks to all League members for their solid effort in raising this magnificent sum in support of such a worthwhile charity, which works to relieve much anxiety and distress for those afflicted with facial disfigurement.

In regard to presidential duties, on 12 March I did manage to visit Merseyside District Spring meeting held at Ullet Road Church in Liverpool, accompanied by Rochdale branch Secretary, Margaret Salt. This was a very convivial gathering – the short service was followed by a delicious lunch of hearty homemade vegetable soup served with crusty bread and followed by fruit pie and custard. There was time afterwards for general chat and exchange of news on past and future branch events and discussion about this year's Women's League Project, Emmaus, which works towards ending homelessness. With hindsight, it was quite a canny move to invite me as President elect rather than waiting until after the GA Meetings!

My next invitation was to have been conducting the Women's League Service at Upper Chapel in Sheffield on 7 June but disappointingly that has had to be cancelled and has now been rearranged for next year. I also have a forward engagement to attend the centenary celebrations of the Women's League Branch at Bank Street, Bolton in mid-September. It will be such a shame if this important anniversary is unable to be marked as planned, but there is little option at present but to await developments.

Looking ahead to the Triennial gathering planned for October at Whalley Abbey, it is presently a waiting game to see how easing of restrictions proceeds. It is currently difficult to imagine managing this event with the need to observe social distancing and the necessity for many attendees to travel by public transport.

I was pleased to send, on your behalf, a congratulatory card to Marion Davies of the SE Wales branch for her 100th birthday at the end of March. I also wrote messages of condolence to the family of Rev Daphne Roberts, a past national Women's League President, and to the daughter of Mavis Duerden a member of our Nelum branch. Sadly, both of these members died of natural causes in April but they had each passed their 90th birthdays and had lived loyal, active and useful lives, contributing greatly to their local communities.

I realise that not all Women's Leaguers will have access to the internet, so do please raise awareness of the existence of this communication and share the essence of my message with as many of your members as possible until publication of our League Letter resumes.

I will close with the slightly adapted words written recently my Ministry student, Laura Dobson:

Even though we cannot touch hand to hand,
May we keep touching heart to heart.
May you know love, within and without,
And may you flourish and flower like the incredible beings you are.
Go well, all of you, in the weeks ahead.

Joyce
E-mail Contact: Tel: 01454 412993