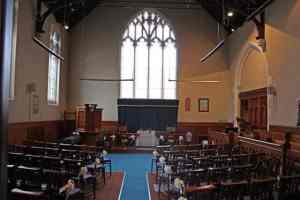 Services
27th October 11am. We have been invited to join Lewisham Unity for a service on Change, Dying of Light, and Grief. The church is not far from Catford Railway Station. If you change trains at Bromley and cross over the platform to the other line, it is not a long journey.

3rd November - the service for this Sunday is cancelled.

10th November - we will join with others at the Cenotaph in Victoria Gardens across the road from the church at 10.30am for the Memorial Service and meet at the church afterwards for our Fellowship time together. Our minister, Rev. Feargus O'Connor will be participating in the ceremony.

11th November - we are open from 7.30 to 9pm for Intefaith Week on this day. 'Renewing the Vision' This will be an opportunity to learn more about our former minister, Will Hayes, and his vision for a United World.