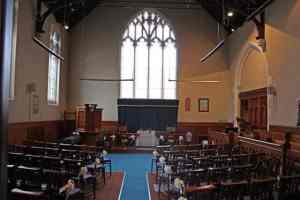 Services
1st December 10.30am. Join us for our Carol Service and seasonal refreshments afterwards.

8th December 1pm. This year we are joining in the festivities of the Dickens Festival with readings from A Christmas Carol by our own Rev. Feargus O'Connor.

However, we will be meeting at the Friends' Meeting House, in Rochester instead of our usual home at Hamond Hill. The meeting house is across from the Corn Exchange on Northgate. It is within walking distance of the railway station. Parking may be rather tight due to the festival which always draws in folk from far and near.