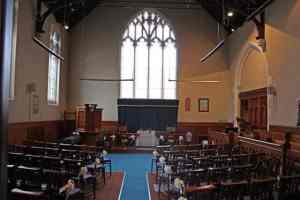 Services
5th January 2020 10.30am. Join us for our first service in the New Year when we mark Epiphany in the Christian calendar. This will be held in the church.

12th January 2020 As the Annual Congregational Meeting will be held after the service, Rev. Feargus O'Connor will be leading worship at the usual time of 10.30am in our church building and NOT the Quaker Meeting Hall. During the time of worship members will be renewing their commitment to the church. Only members can vote at the ACM, but we welcome friends to attend, to make known to the management committee their support as friends, and to contribute to the meeting following the service

The Quakers have offered us a lovely upstairs room for services which we hope to try out in the future in the event that we are unable to keep the church open as a Community Centre for Medway.