History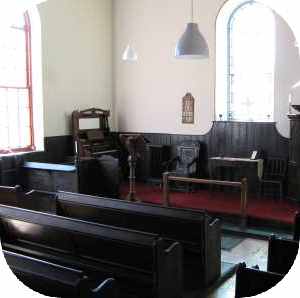 Chapel Building

The basic structure is of late 13th century date and was originally part of a house of three floors with the gable facing Flowergate, with a narrow access passage similar to the present one.The surviving gable, where the cement rendering has been removed, has revealed massive sandstone blocks and an oak beam. Within the roof void where the wall has never been plastered, are a blocked up window and an interesting late medieval fireplace.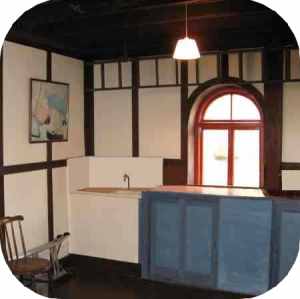 In 1715, thanks to the generosity of Mr Leonard Wilde, the building was substantially altered to convert it from a house to a chapel. The gable and one side wall remained, but the conversion was of brick and incorporated much of the original roof structure. Little else can now be seen of this structure as the chapel was rebuilt in 1811 but incorporating parts of the building. The rebuild in 1811 was to the same length, leaving the gable end standing but increased in width to give a more symmetrical pattern. The `Gothic style` sash windows, gallery, front door and fanlight all date to this period.


There is a trap door in front of the pulpit which is said to have led to an escape route from the building when public feeling brought hostile crowds pounding on the door.

In the 20th century there were few alterations other than the original oil lighting being replace first by gas and then by electricity. The gable end window has been removed and replaced by a coloured glass leaded light and a memorial erected to the Rev. Francis Haydn Williams.