Download a booklet:

Unitarian Views
Of Jesus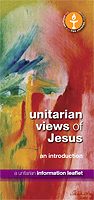 click here to download
Services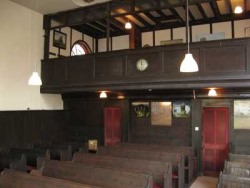 Our service includes hymns, prayers and readings. The content is richly varied and, in addition to the Christian scriptures, incorporates material from many other ancient scriptures and philosophies. The use of poetry and prose for readings is a regular feature of our services.

Next Service
`Kindness` - Sunday 17th November 2019 at 2.00.pm Service Leader - GA Vice-President Anne Mills


Past Services
`Harvests Past and Present` - Sunday 20th October at 2.00.pm. Worship Leader - Liz Hill
`Heritage in the Making` Sunday 15th September at 2.00 pm. Worship Leader - Margaret Kirk
This chapel exists in this place, quite simply, because there were people who would not sign up to religious beliefs that didn`t square with their conscience and their reason. Freedom to follow their own conscience and reason was the foundation stone of this chapel and many other chapels and churches that were built in the 1700s. Martin Luther King once said ` The hope of the world is still in dedicated minorities. The trailblazers in human, academic, scientific and religious freedom have always been in the minority.`


Sunday 18th August 2019 2.00pm Sue Macfarlance celebrates Pete Seeger in words and song.This event is part of Whitby Folk Week.

Sunday 21st July 2019 Sunday 21st July - `Ego grandiosity, Moby Dick and `the will to power``. Reflections on a novel that has some bearing on our current political and moral climate. The service at 2.00 pm will be taken by Margaret Kirk.