Activities
The District Christmas service was held on December 1st 2019 in Penrhiw chapel, St Fagans Museum.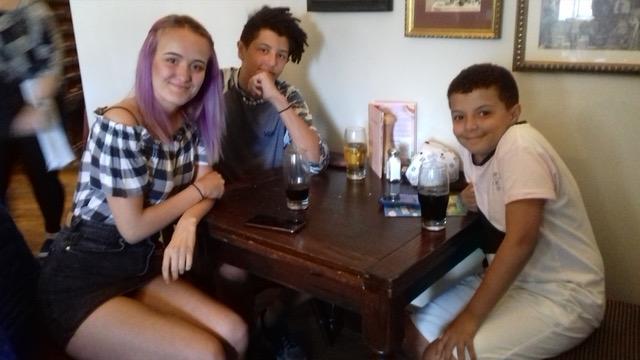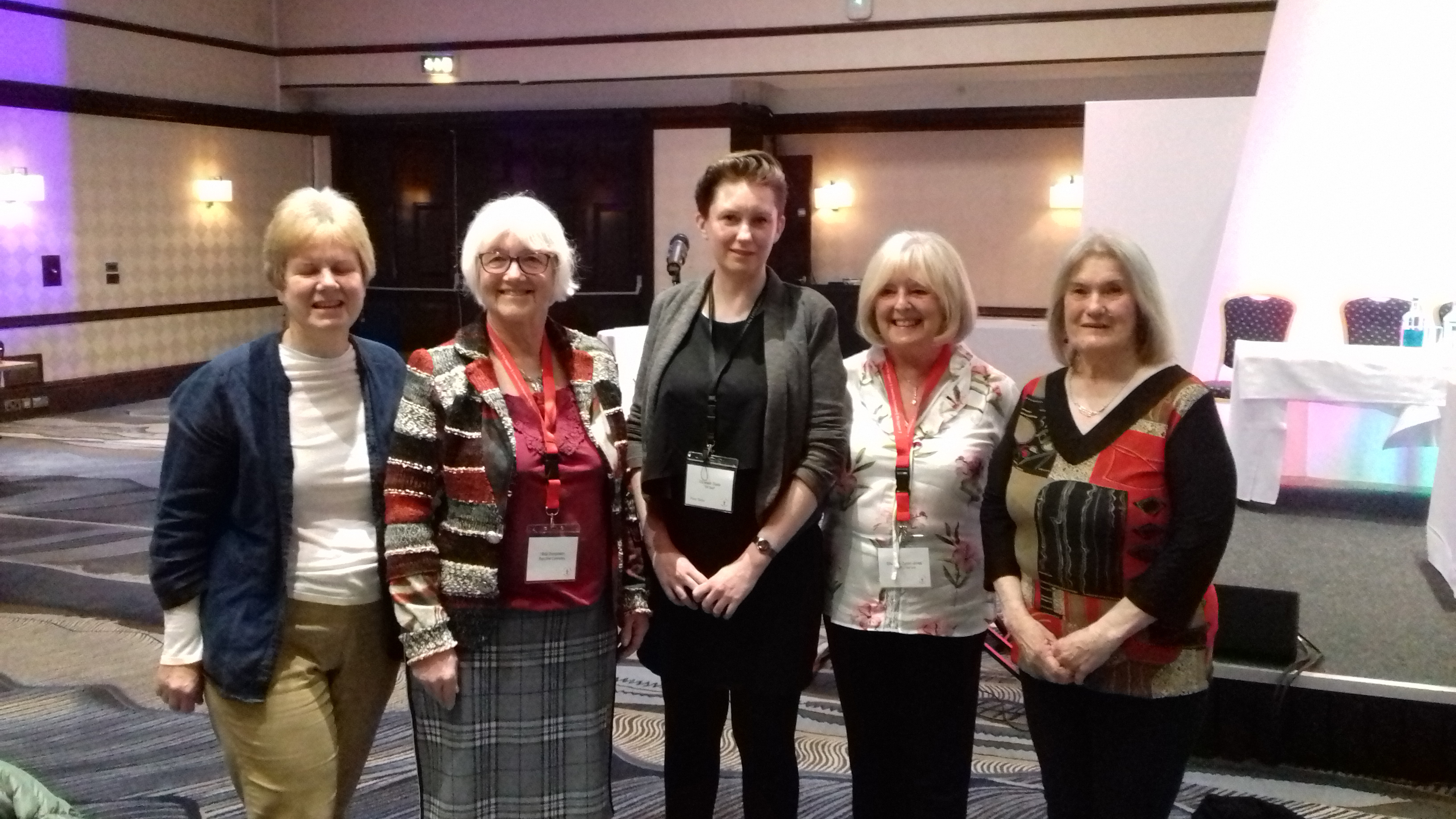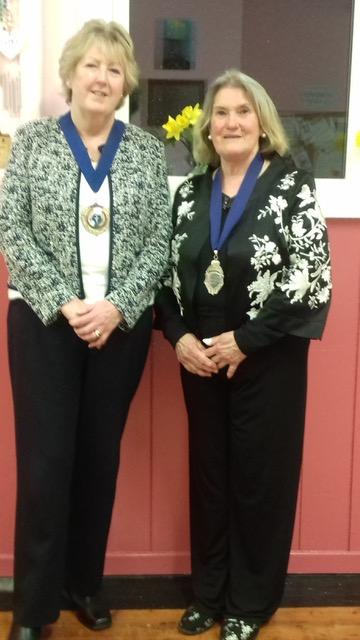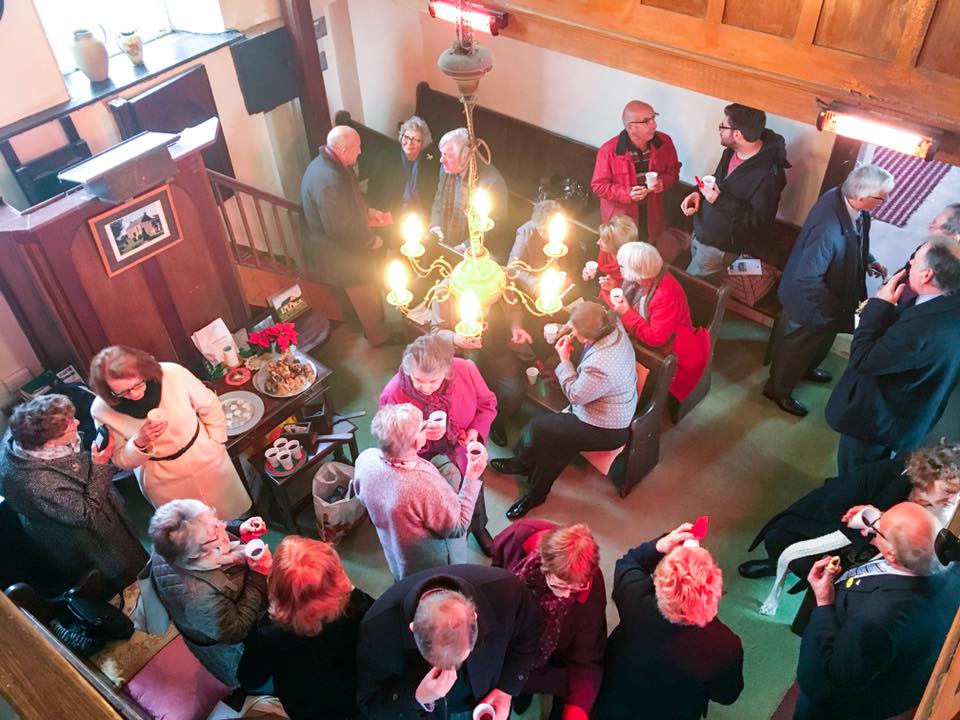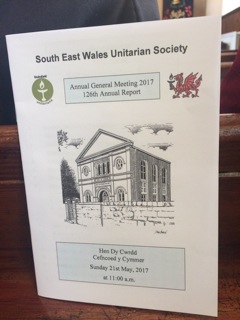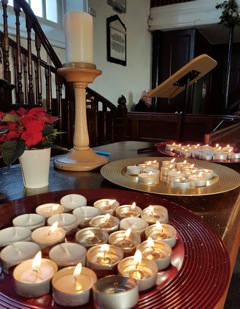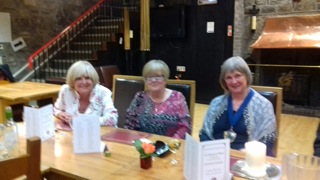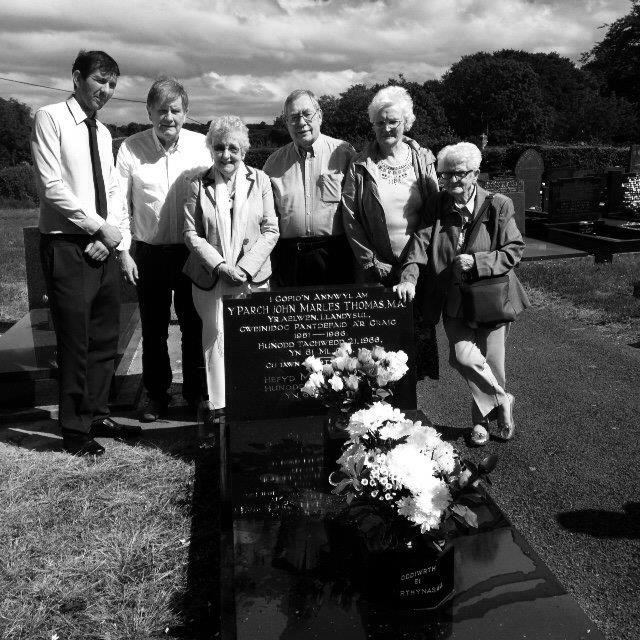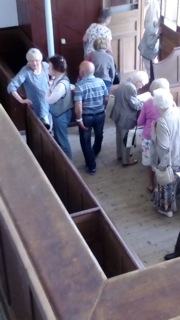 From the gallery inside Llwynrhydowen Heritage Centre
Photos ©Sarah Boyce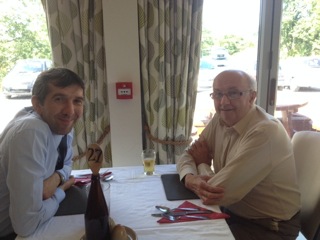 Wyn and Eric enjoy lunch in Ffostrasol Arms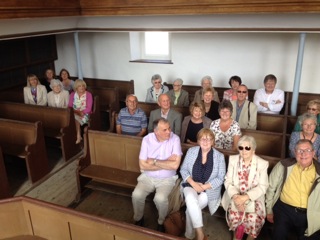 SEWUS members in Llwynrhydowen Heritage Centre welcomed by Rev Wyn Thomas
Photos ©Melda Grantham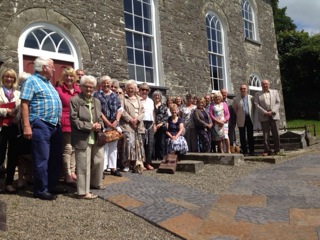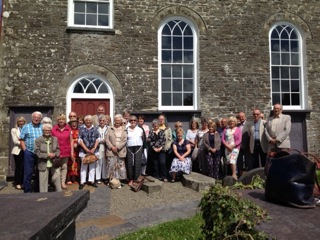 The happy Rallyers outside Llwynrhydowen
Photos ©Wyn Thomas


The collection from the crib outside the Unitarian Church in Swansea High Street was distributed on 13th March, 2016.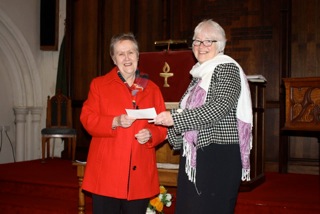 Hilda Dumpleton from Swansea Unitarian Church presents Philippa Penry with £100. Philippa received the cheque on behalf of Arthritis Research UK.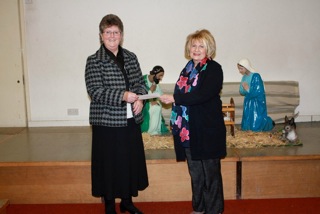 Hilary Jenkins from Swansea Unitarian Church presents Margaret Evans with £100. Margaret received the cheque on behalf of Ty Olwen Hospice, Swansea, where she is a volunteer.

Photos ©Julie Nedin


SEWUS District rally on Sunday 5th July.
We were joined by members from the South Wales District and we visited the Mormon Church in Merthyr where we attended their service.
A buffet lunch followed at the schoolroom of Hen Dy Cwrdd Chapel in Cefncoedycymmer.
In the afternoon we visited Cyfarthfa Castle, formerly the home of the Crawshay family.

Photo ©Rev. Carie Johnsen



Photo ©Melda Grantham


Rev. Carie Johnsen visited Wales in January and February 2015.
Carie serves a congregation in Unitarian Universalist Community Church, Augusta, USA.
She presented Julie Nedin with a gift for Gellionnen Chapel when she attended the service with Ystradgynlais Mari Lwyd team.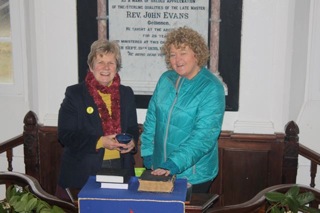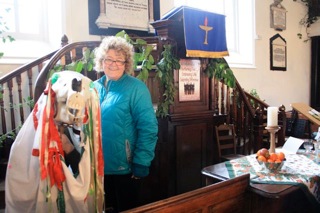 Rev Carie Johnsen meets Mari Lwyd at New Year celebration in Gellionnen Chapel, Trebanos.

Photos ©Martyn Edwards
South East Wales Unitarian Society Annual General Meeting at Highland Place Church, Aberdare.
10th May, 2015


Julie Nedin, outgoing President, chairs 2015 AGM.
Pictured with Diana Bianchi, Secretary, and Tony Foster, Vice President.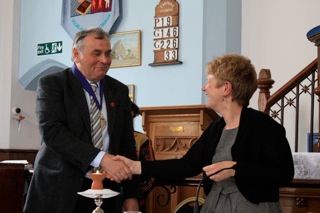 The handover of Presidency of SEWUS from Julie Nedin to Tony Foster for 2015-2017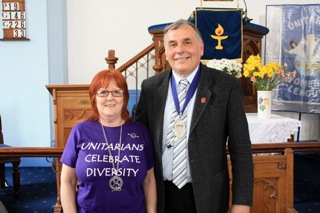 Our husband and wife team!
Joy Foster was installed as National President for the Women's League for 2015/16 at the GA Annual Meeting.
Tony Foster became President of SEWUS at the AGM

Photos ©Martyn Edwards
Click here for 2014 Photographs
Click here for 2013 Photographs
Click here for 2012 Photographs
Click here for 2011 Photographs
Click here for 2010 Photographs
Click here for 2009 Photographs
Click here for 2008 Photographs
Click here for 2007 Photographs
Click here for 2006 Photographs